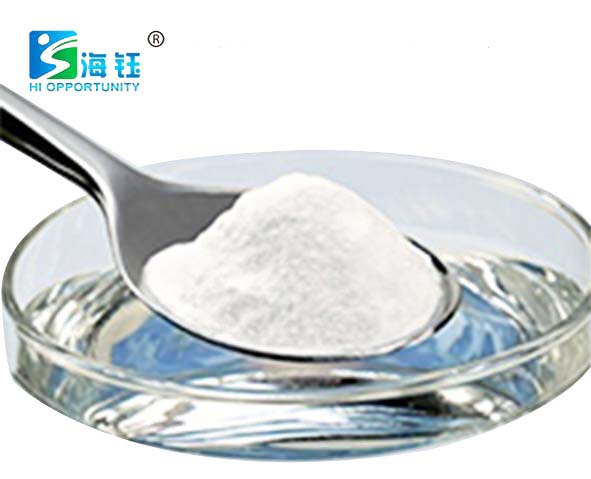 Hyaluronic acid (HA) is an important functional substance in joints. It is synthesized by synovial A cells and mononuclear phagocytes. HA is squeezed into synovial fluid during joint movement, distributed on the surface of cartilage and ligament, and partially infiltrated into the surface of cartilage. HA is an acid mucopolysaccharide with high hydrophilicity. After hydration, the molecules expand and connect into a network. HA molecular network has an obstructive effect on the molecular movement of other substances in synovial fluid, so it has an anti-inflammatory effect, which hinders the spread of inflammation in joints. HA synovial fluid has high viscous and elasticity, so it plays a good lubrication and shock absorption role in joint motion. HA can also inhibit the pain sensor of synovium, so it has analgesic effect. The synthesis function of HA decreases with age. The decrease of HA synthesis plays an important role in the formation of osteoarthritis. Timely supplementation of HA can protect the function of osteoarthritis and prevent osteoarthritis.
Hyaluronic acid exists not only in other tissues and organs of the human body, but also in the skin, such as articular cavity, blood vessels and heart. Reduction of hyaluronic acid in these tissues can lead to arthritis, atherosclerosis and brain atrophy. Because hyaluronic acid is difficult to replenish in daily food, oral hyaluronic acid can ensure sufficient effective ingredients to replenish the daily loss of hyaluronic acid in human body.
With the increase of age, the human body will gradually synthesize hyaluronic acid less than the rate of decomposition, hyaluronic acid content decreases, making the skin water began to decline, the human aging from then on. External hyaluronic acid only acts on the surface skin of the smear area, and plays the role of lubrication and water retention, which has great limitations. Oral hyaluronic acid can increase the content of endogenous hyaluronic acid through digestion and absorption, and make skin moist, shiny and elastic.